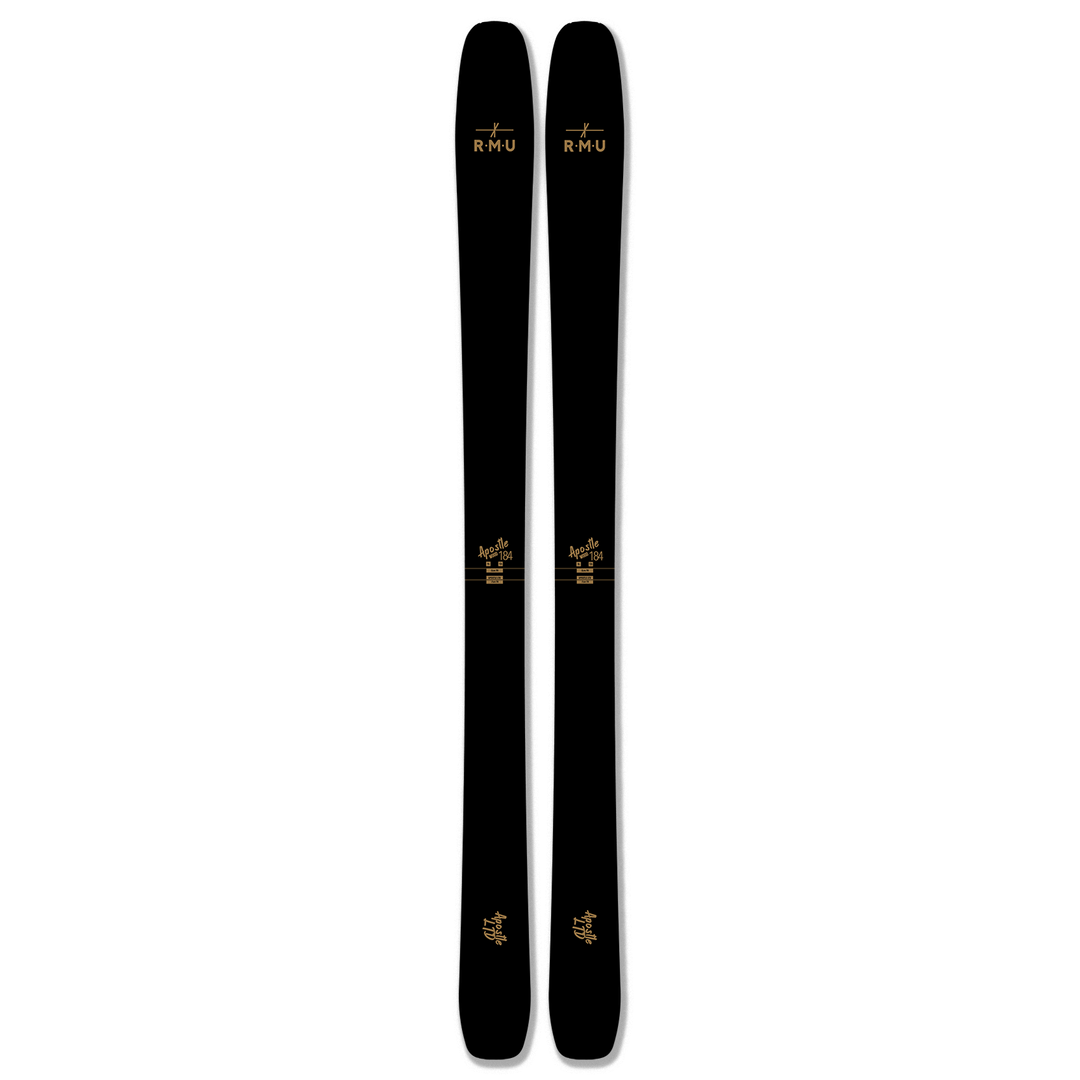 Apostle 106 Timeless LTD
Regular price
$899.00 USD
/
---
Timeless.
We truly believe in our products and manufacturing, so much so we have offered a lifetime warranty on our skis for a near decade. And for many years since, we have offered a Blackout Limited Edition of our most popular models, because everybody likes black.
We've come to realise our Black LTD's are more than just something cool, it stands for something else. Designs and fashions come and go, but Black is always Timeless. We manufacture our products with materials to last a lifetime, and this should be reflected in the design.
Sprouting versatility and intuitiveness, the Apostle 106 is our core ski. Every rider will jump on the Apostle and find their own way to ride the mountain. A directional All-Mountain ski and semi-flat tail, it provides stability underfoot, but the taper allows for quick release turns in choppy snow or tight tree runs. Progressive flex through the nose initiates quick and strong carves down groomers following through by bouncing over any hard pack crud that gets in your way.
Built With 100% Renewable Energy
Radius:

20

m

Sidecut: 113mm - 140mm - 106mm - 127mm - 115mm
1920g At 184cm
Freeride Mount Point:

5

cm

Traditional Mount Point:

7

cm

Profile: 20% - 65% - 15%
Tip Rise:

38

mm

Tail Rise:

38

mm

Poplar Core With Beech Mount Plate
Top Down Construction
ICP 8210 PI19 Nylon Top Sheet
Extra Thick ABS Sidewall 8.5mm
26Oz Pre-Preg Heavy Duty Triax Fiberglass
Poplar Wood Core With Beech Mounting Plate
Thin Felt To Increase Adhesion
ABS Tip And Tail Spacer For Superior Dampening
26Oz Pre-Preg Heavy Duty Triax Fiberglass
Thin Felt To Increase Adhesion
Full Wrap Rubber VDS For Superior Dampening
Extra Thick Steel Edges 2.3mm
Okulen 7150 C Graphite Race Base
Liquid error (snippets/image-element line 107): invalid url input
Liquid error (snippets/image-element line 107): invalid url input
Liquid error (snippets/image-element line 107): invalid url input
Liquid error (snippets/image-element line 107): invalid url input