 Carson McCarron
Carson was lucky enough to be born and raised in the lake tahoe basin. Growing up in this environment sparked an early love for skiing and mountain culture that has shaped Carson's passions, work ethic and love for his home. After graduating from Truckee high school, Carson moved around the United States from Colorado to Oregon and Santa Barabra. After exploring new places his love for the mountains brought him back to the sierras. Carson has spent years improving his skill, learning from mentors and doing anything possible to live out his dream of being able to ski for a living. Carson rides for RMU and has a great time submerging himself in the brand's culture. He loves to share videos of his ticks and runs, and recently has been learning the editing side of things to better the content he has to share.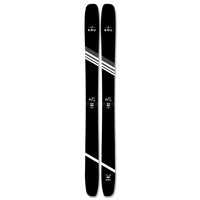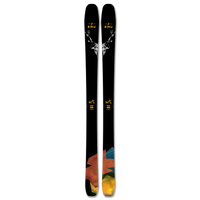 ""From day 1 riding with RMU I've been using the YLE 118's and couldn't be happier with their performance. With a symmetrical change in the tip and tail it transfers edges and handles high speeds with ease. Anything from deep days to fresh groomers, the YLE 118's excel.""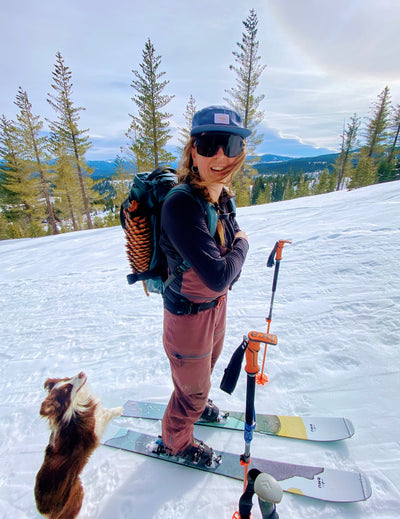 Jennifer Callahan
Jen grew up in the high desert near Lake Tahoe. Being a 5th generation Nevadan meant that she developed a taste for big vistas and cold, dry, snow. After years of travelling extensively, Jen settled back down in the place where it all started: Lake Tahoe. Now, Jen teaches avalanche classes all around the shores of Lake Tahoe while also serving as a water quality protection Environmental Scientist for the area's threatened watersheds. Jen practices circus, plays drums, and loves that you can ski, climb, bike, catch live music, and perform circus arts all around Lake Tahoe and sometimes in the same day. Jen's resume includes freeride coaching, serving on Tahoe Nordic Search and Rescue, performing circus in Reno casinos, lead guiding for cat skiing operations, and bumping chairs.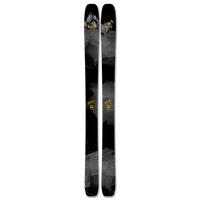 "The Apostle 106 Carbon is the best ski for huge missions and long days working on my skis. The snappy directional construction gives me confidence when I have dropped into a line deep into the backcountry and find that I need to hop-turn my way down variable snow. The light weight guarantees that I'll have enough gas in the tank for those second and third laps."
"The North Shore 114 is the Cadillac I have been craving for those deep and heavy Sierra Nevada winters. The fact that it maintains agility when hanging on to a classic and icy Alpine Meadows or Kirkwood puckerfest traverse and can then keep you stable once you finally get to the goods is why I think it is one of my favorite Sierra Nevada skis. "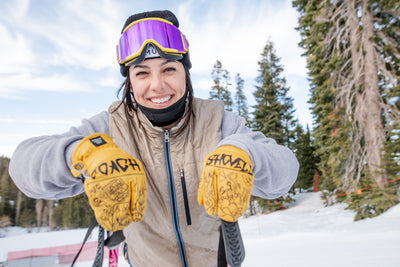 Sami Lampe
Sami, a Tahoe native, discovered her love for skiing at the age of two. She dabbled in various skiing disciplines, starting as a racer. As the years rolled on, her fervor for the sport continued to evolve, leading her to explore the world of park skiing. At the age of 12, she took a pivotal step in her skiing career by joining the Northstar Freestyle Team. Under the guidance of world-class coaches, including the beloved late ambassador, Zach Steele, Sami honed her skills and nurtured her love for the sport. Sami's dedication and hard work paid off when, at the age of 15, she clinched the 1st Place Overall title in the USASA Nationals. However, life took unexpected turns, and Sami faced a couple of major injuries that temporarily redirected her path. Undaunted, she explored other passions, including playing college soccer and embarking on years of travel. But the call of the mountains and the allure of Tahoe eventually drew her back to the place she holds dear. Sami established the first Big Mountain program for young, aspiring skiers at Diamond Peak. In tandem with her efforts on the slopes, she took up bartending at RMU Truckee, where she undoubtedly brought her unique brand of energy that she is known for on the hill. Today, Sami has refocused her energy and creativity towards capturing the essence of her beloved sport and the remarkable individuals who comprise its community. Her dedication to documenting this thrilling world is a testament to her enduring love for skiing and the people who make it truly special.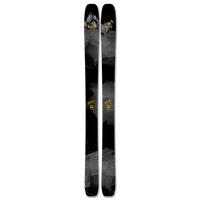 ""This season, I'll be riding the North Shore 114, carbon core. I'm really looking forward to getting my uphill hours in, with the dog and just enjoying nature. For the resort I switch between the Rippahs and my Apostle 106's. The Apostles are my go-to for everything honestly, the metal core in that ski brings me back to my racing days, I like a ski that is aggressive and strong, so those are perfect for me.""