Origin
What often seems to be the case with skiers as they learn more about the planks on their feet, they want to learn how they are put together. We built our own ski presses, which the first two blew up on us. But by the 3rd attempt, we had a machine. When building our first pairs of skis, the first two were not worth riding, but the 3rd pair made it from top to bottom.
From the beginning, the intent was not to build a company, but learn more about skiing and have fun doing it. Once our ski press was producing quality skis, we began making custom skis for friends for the cost of materials and a 30 pack of beer. Once the news had spread throughout town, with our given name "The Rocky Mountain Underground Guys", we started to stack 30-packs of beer up to the roof of the garage. This was the realisation we'd built something more than anticipated.
Photos By Oisin McHugh, Sophia Ferraro, Trish Bromley & Joey Kraft
Founders and current RMU members Mike Waesche & Luke "Ocho" Allen working on in the garage
Finding our Identity
While also working local jobs, Us "Rocky Mountain Underground" guys realised they'll need some cash to produce these new orders with a possible business in sight. With our first ski model, a park ski called the RMU Diam. Our solution was to paint houses, and figured it would cost around $8,000 to make our first production model, and after a lot of blood, sweat, tears, and paint, we had enough capital to make the RMU business a reality.
In our first year, we constructed 30 pairs of skis and successfully sold them all. Despite not making a significant profit and not receiving payment at that time, it didn't matter because we were focused on learning. Using the proceeds from the initial 30 pairs, we planned to paint a couple more houses with the goal of doubling our order to 75 for the following year. Our team was willing to put in the effort to raise the necessary funds, fully aware that we might not see immediate returns. However, we recognized that this approach to our budding business was not sustainable in the long run.
Moreover, we encountered finishing problems, and although our local shop, Mountain Wave, allowed us to use their machines for post-production, it was beginning to take a toll on us. We realized the need for a better plan. We explored various options, but one thing remained clear: we wanted to keep the brand close to home.
Fortunately, Tim and Tracy from the Never Summer Factory played a crucial role. They went above and beyond, taking us under their wing, and provided invaluable support in building and scaling our business. They shared tips and tricks that proved beneficial in areas such as retail distribution, cash flows, and manufacturing tools, ensuring consistency in every ski we produced.
With the assistance of Never Summer, we scaled from 75 pairs in the second year to over 500 in our third. From that point onward, there has been no looking back.
Community As A Concept
Since the creation of Rocky Mountain Underground (RMU), we've never wanted to be a regular ski company. Local's and friends have contributed to our growth & success since day one, and we have always wanted to pay it back with Positive Community Impact.
Since the our international success in 2011, when RMU won an innovation in design award from ISPO, we have continued to grow with this same aim in mind; Positively Impact Our Mountain Communities. After renting numerous retail spaces, we open our first "Concept Location" in the heart of Breckenridge. A big purple building in the middle of Main Street.
The impact of our 1st Breckenridge concept location shone the light on where our growth would take us. With the decision to open a fully operational bar, we were able to connect further with out local community and more, who were in search of that local ski town atmosphere when visiting town.
The success of our Breckenidge Concept Location lead us to more towns to build more locations, with each one embracing every part of our regular lives, while experiencing it with our friends. It is with the aid of our friends and communities that these locations continue to be successful. Members of our mountain towns have become a part of RMU, as we have grown together. RMU now finds itself in a position to be a reflection of the towns themselves.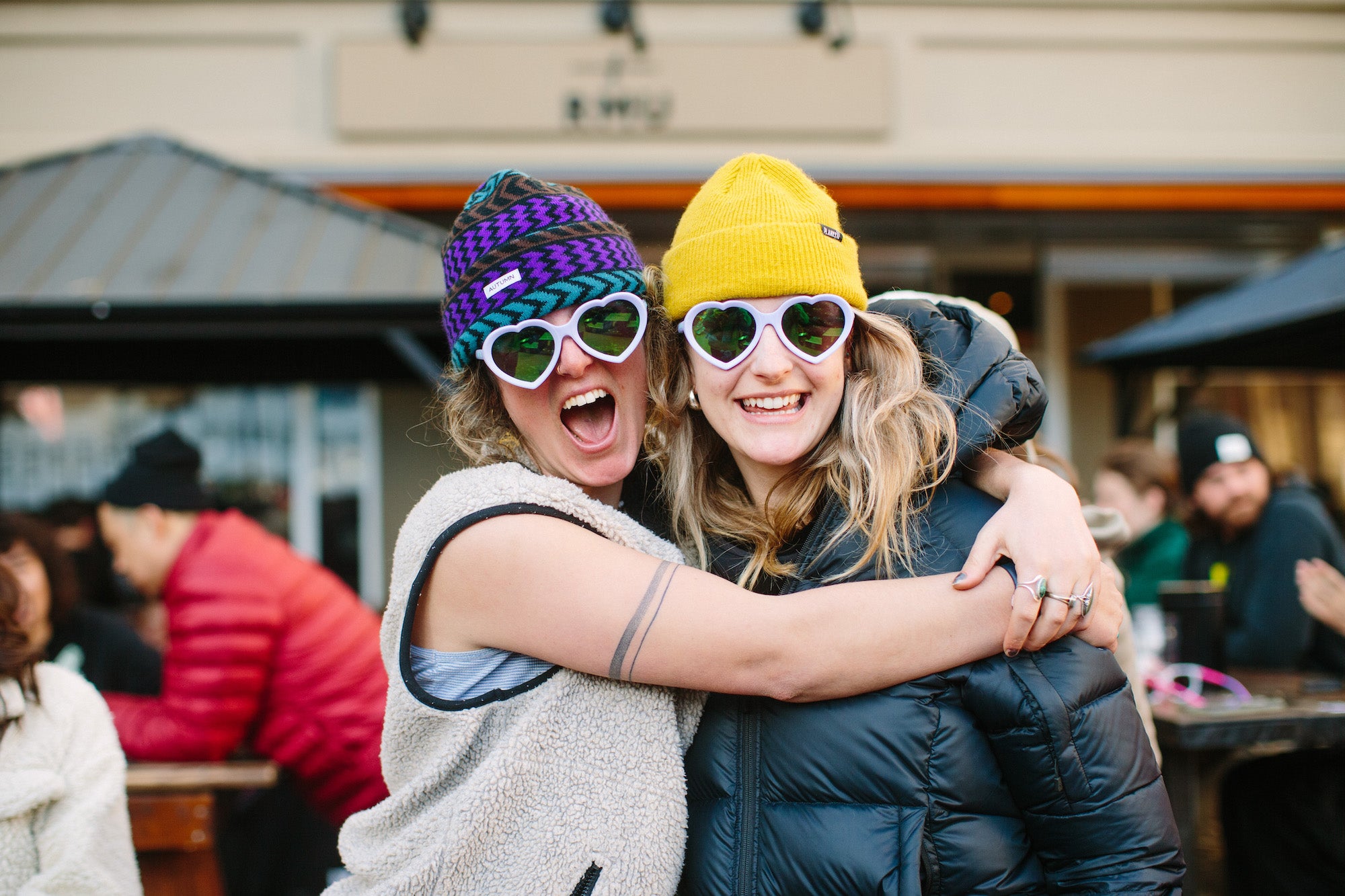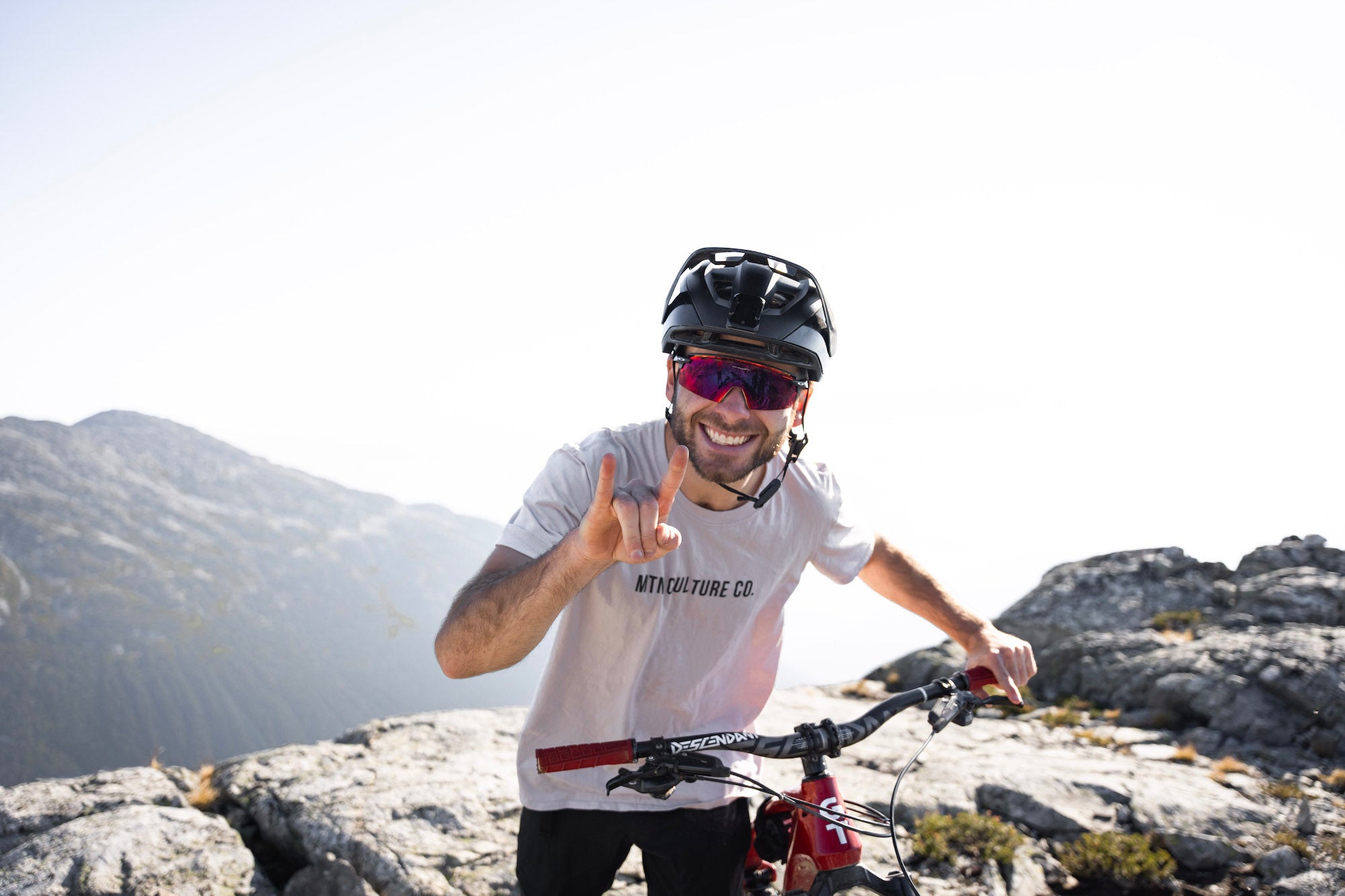 Mountain Culture
Mountain culture is what breathes in our mountain towns, grown from the people who live it. It is this culture we aim to represent and foster. Shining a light on what exists in each and every mountain town.
Regardless of where you come from, if you are a resident of the mountains, permanent or temporary, there is a lifestyle we share. We notice it in each of our mountain communities, each one the same, but unique. Embracing the atmosphere of their local mountains, and fostering a community that translates ranges.
Through RMU's journey, we've been raised by our communities, and built together with them. As a result, our locations are filled with locals and tourists alike, bonding over the same ideals. Embracing the outdoor lifestyles we live and the social communities that we adventure with.
Positive Impact
We make skis, but we are no longer just a ski company. From skis, packs, and even beer, these are tools to access the mountains and enjoy outdoor experiences. Each piece of equipment provides the ability to enjoy the sport. What we aim to encompass is the experience itself, from the top of the peaks to the bottom of valleys, helping to provide the best experiences and a place to share them.
These Concept Locations have become the bloodline of our identity, providing the means to give back to each mountain community that has supported us. We host films, events, parties, and fundraisers in an atmosphere where local mountain culture can thrive.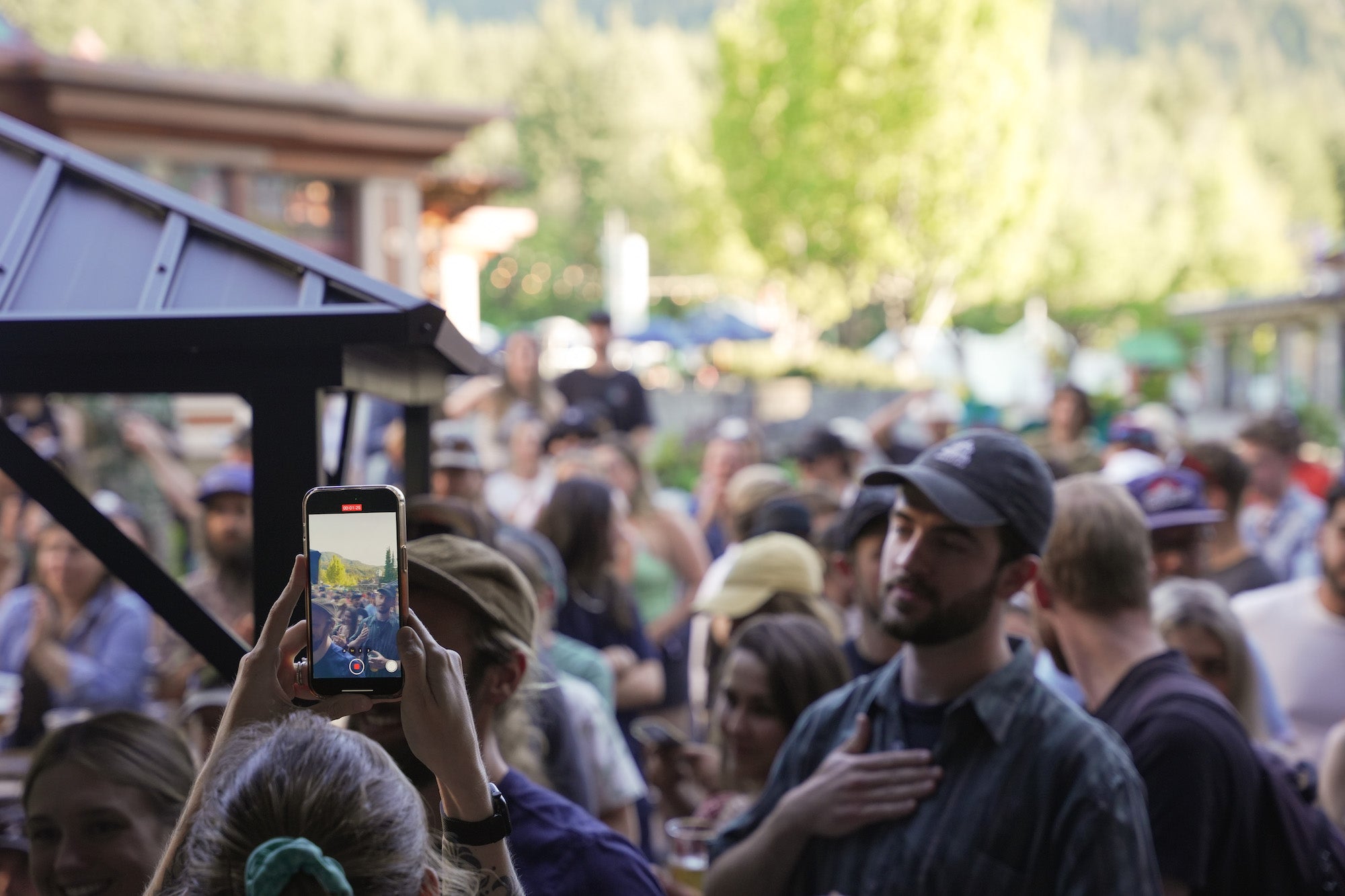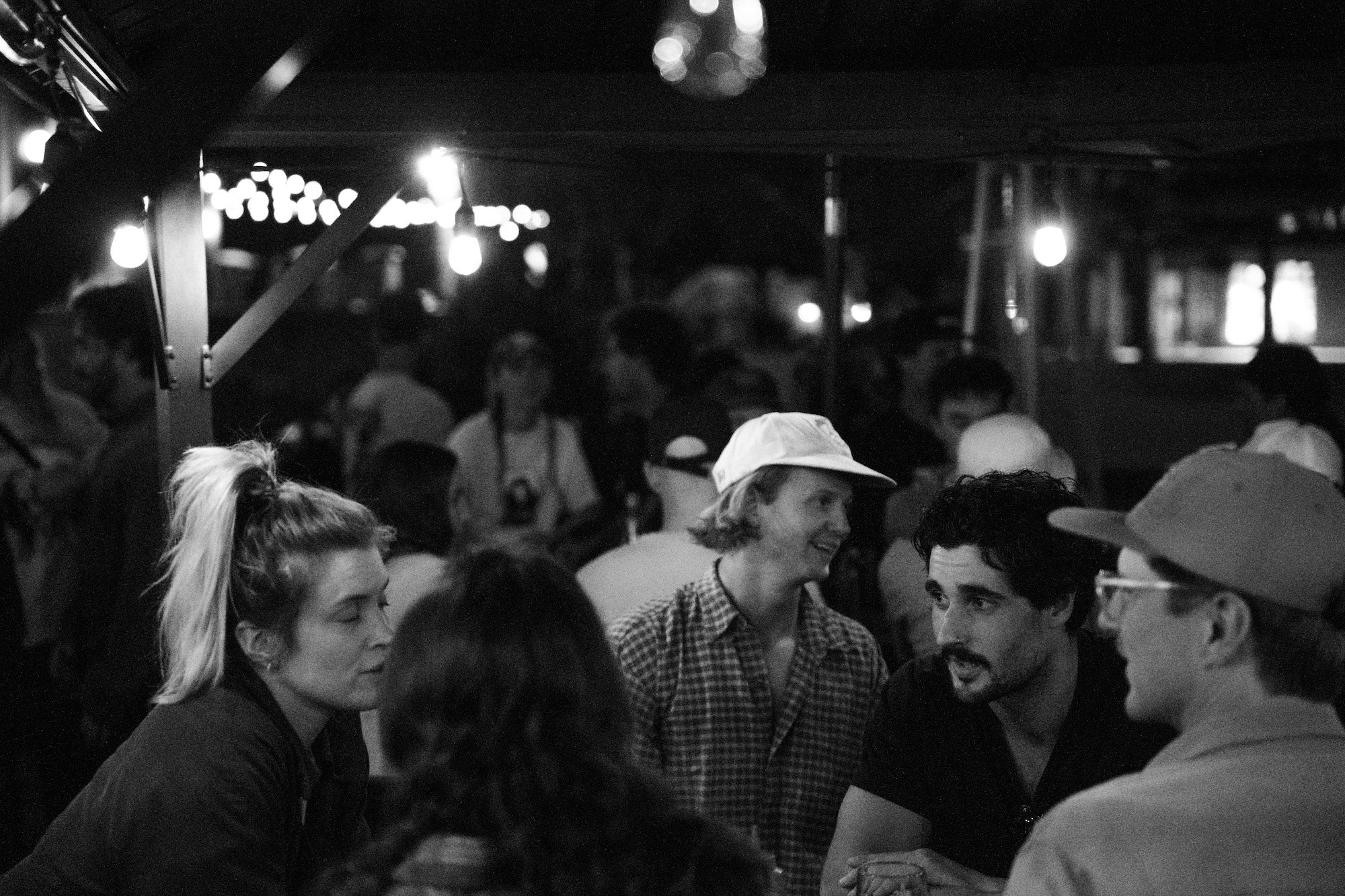 Community As A Concept
Over the years, as we've opened 4 concept locations, we've learned more and more about what makes each mountain town so unique. Different ski lift etiquettes, different night life, how early the lift lines fill up, how different dirt produces different styles, and the local definition of 'Champagne Powder'.
As we all plan our next adventures, whether its light or challenging, enjoy what the mountains have to offer, and we'll see you for a beer at the end of the day.
Signed -
RMU
Mtn Culture Co.